Polina Braunstein, CEO, and President, Quake Global
Management of pathology specimens is a challenging process, with many touchpoints and opportunities for error in the continuum from when the specimen is removed from the patient to processing in the laboratory and finally when the results are available for critical decision making by the care team. Each specimen type has its own unique time frame required for processing, some due to the complexity of the processing and others due to the time-sensitive nature of the specimen which can require swift and accurate clinical decision making to enable timely treatment.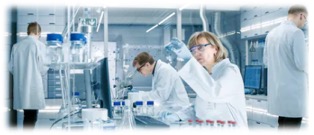 Controlling the chain of custody for the entire process for each specimen is complicated.  The pathology lab staff are responsible for ensuring patients receive the specimen results for proper diagnosis. The impact of a lost specimen can result in a life or death situation.  At the same time the laboratory, like other parts of the hospital is faced with reduced reimbursement and are required to provide timely and high-quality service to satisfy regulatory mandates from the Joint Commission and other regulatory bodies.
Specimen loss impact on patients and caregivers.
Easy to obtain specimens, for example, blood samples, can be repeated with minor inconvenience to the patient, but others require more invasive procedures and in some cases sedation, which exposes the patient to unnecessary risk. In some cases, the specimen can't be replaced, and this can result in a difficult and dangerous decision to pursue potentially unnecessary treatment or delay treatment.
Patients who are asked to repeat specimen retrieval will have decreased confidence in their healthcare providers.  Loss of the specimen and the impact to confidence in their care will affect the hospital's patient satisfaction scores. Lowered scores can affect reimbursement.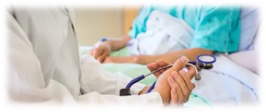 For pathology lab staff, any loss or even a near miss when the lost specimen is found entails consulting a complicated checklist and a disruption of the normal planned processes for laboratory staff. Someone will be tasked with retracing steps and attempting to determine at what point the specimen left the area and where it was last seen. This is disruptive and can slow progress on planned specimen processing.
Current processes
The current processes used in specimen management are manual and rely on individual vigilance and memory, which can be challenging in a high-volume high throughput environment like the pathology lab. In addition, the current technology's most commonly used rely on bar code scanning, which is only as accurate as of the last scanning event.  
Multiple handoffs can also prove to be a gateway to specimen loss. Avoiding a near miss or outright loss of a specimen is of critical importance in managing pathology laboratories.  

How to solve the problem with RFID automation
Using the Quake Global Specimen Manager solution ensures that each touchpoint in the chain of custody for  specimen management is documented from the point the specimen arrives for processing to the point when results are available. Minimizing lost or missing specimens allows the whole facility to run more efficiently
Simultaneously synchronizing the location every specimen in a facility with RFID technology that offers 99.98% accuracy using Quake's Specimen Manager can aid facilities in improving outcomes and can assist in reducing risk to patients. In addition, more efficient processing using automated alerts generated for timely collection, arrival and processing completion can contribute to timely specimen throughput.
Over time the location data can assist the facility in understanding specimen dwell time, number of hand offs and potential bottle necks which will allow laboratories to analyze the data to optimize the processing time from specimen to result. The data in Quake's Specimen Manager allows  hospitals to build complete specimen visibility history reports and audit trails for regulatory compliance.
Does your lab have a checklist process that outlines how to look for lost specimens?
Is your handoff process complex and is that a component of lost or near-miss specimen events?
Have you lost a specimen that impacted patient care?
What would happen if your checklist was replaced with automated notifications that included real-time locations for every specimen and processing status simultaneously? 

How would the ability to check the location of all specimens within your lab affect your concerns about handoffs?

How would eliminating lost specimens improve the environment of care at your facility?
The ability to simultaneously locate and synchronize every specimen in a facility with Quakes RFID location automation solution is the key to avoiding near-miss events or lost specimens. Having historical data about specimen management to make informed decisions, enact meaningful measurable change that optimizes the entire laboratory enterprise using the Quake Global Specimen Manager is a significant piece of the specimen automation puzzle
Click here to ask how QHealth can help you automate your specimen visibility.